Ms. Claudia Mondragon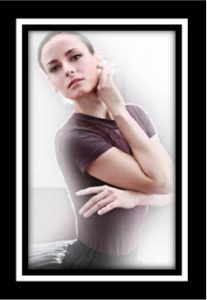 Claudia completed the Intermediate degree with the RAD and continued her career in Classical and contemporary dance at a professional level at independent companies like Morelos' state Ballet company (BACEM in Spanish) under the direction of Martha Pimentel, Ardentía Dance Company directed by Reyna Perez, L'Arte de la Perla directed by Yreh Morales, Bellet & Circus Company directed by Luis Morales, Ballet of Mexico City directed by Isabela Avalos and Anima Inc. under the direction of Alejandra Gonzales.
She danced as corps de ballet and soloist in "The nutcracker" suite, "Alice in wonderland ballet", "Walpurgis night ballet", "Dream of a summer's night", "4×100 Don Quixote, 400 years of ridding", "Al Son Latino" "The Pied Piper of Hamelin", "Petrushka", "BACEM's Spring Gala" "Hansel & Gretel" and different Galas interpreting Kitri's variation, Nutcracker's Arab Dance, and the complete Pas de deux, of Le Corsaire. Also Worked as an invited artist at the National Company of Dance (CND) for two season of "The Swan Lake" under the direction of Laura Morelos.
She worked with many Choreographer such as Citlalli Caballero, Jetzemani Velasco, Cuauhtémoc Nájera, Carlos Carillo, Laura Morelos, Irma Morales, Reyna Perez, Erick Campos, Isabel Avalos, Quetzalcoatl Becerra, Christian Rodríguez, Beatriz Furalev, Luisa Leyva, Delia Siqueiros, Beatriz Guzmán, Guillermo Ríos, Diego Vásquez, Concha de Icaza and Gabriel Becerri
At the same time she worked as a teacher in many private studios in Mexico City and became the National Coordinator of the ANVFF ballet school for 5 years, managing 13 branches along the country and rising it from the ground up. Her work assignments went from classroom set ups, to training and interviewing teachers, making up school's rules, mission, vision, job descriptions and other formats, adapting methodology to the school's needs, managing parent's concerns, coordinating branch schedules and group capacities, organizing annual recital's, exams and national competition.
Meet Ms. Claudia Mondragon