Our Faculty
Ms. Kelsea-Janenne Bucher

Our owner and Director, Kelsea Bucher, has over 20 years experience as a dance educator. She has been on the faculty of Broadway Dance Center and PeriDance in NYC, as well as Impulstanz in Austria. She served as Artistic Director and lead instructor for New Hopewell School of the Arts and STARS Theatre and Dance Academy. Most recently she owned and operated her own successful studio in New Jersey.
A native Texan, she began her training at her Mother's dance studio. When the family relocated to New York, she went on to train and perform with the School of American Ballet, Joffrey Ballet, Broadway Dance Center, and NYU/CAP 21 Musical Theater Program. She is a well-rounded performer, versed in many styles of dance. She has been a member of a National Titled Clogging Team and a Musical Theatre Touring Performance Troupe. She has appeared professionally in the US and abroad with several ballet and contemporary dance companies. She has performed, choreographed and directed Off-Broadway and for regional musical theater performances, on TV and in film. Her dance company, New York Performers Project was featured in the International Dance Festival-NYC and the World Dance Congress in Cyprus.
An established choreographer, adjudicator and educator, Ms. Bucher, along with her professional faculty, is dedicated to ensuring your child receives the highest quality of dance education in a nurturing environment.
---
Ms. Peyton Nichols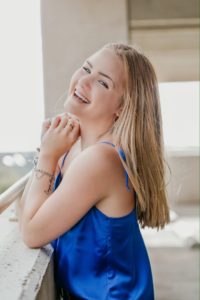 Peyton Nichols, graduated from Ronald Reagan High School in and was a member of the Varsity Dance Team (Diamond Dancers) for 3 years! She fell in love with dance around the age of 7 and began taking classes around the age of 10. She began teaching dance classes her junior year and the journey took off from there! After graduating she went back to Reagan to choreograph alongside her former coach for the 2019/2020 Marching Band Show: "Secret World". They competed in multiple competitions, placing 1st as well as winning many other prestigious awards. They won 1st place at "Bands of America San Antonio" and broke the record for the highest scoring show in BOA history! They were also invited to dance in the Macy's Thanksgiving Day Parade in New York! She has taught all ages in a variety of styles such as Contemporary, Jazz, Hip Hop, Tap, Acro, Leaps and Turns, and Technique classes. She has also obtained certifications in Personal Training and Corrective Exercise. Teaching is her passion and brings her such joy watching her dancers grow in their abilities. She is so excited for another year with her SODA family!
---
Ms. Ellen Sisley

Ellen is thrilled to be back teaching at Stone Oak Dance Academy! A San Antonio native, Ellen graduated from NESA and was a member of RPM Youth Tap Ensemble under the direction of Barbara Phillips. She attended Oklahoma City University, where she graduated with a bachelor of science in Dance and Arts Management. Ellen began teaching at SODA in 2017 while also performing at Six Flags Fiesta Texas. She took a hiatus from teaching to perform around the world at Cedar Point, Hersheypark, Busch Gardens, and on Holland America cruise line.
---
Ms. Yania Noyola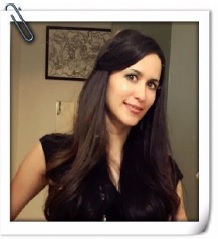 Yania graduated as a Professional Dancer and Ballet Teacher from the National School of Art of Havana in 1998, she entered the Cuban National Ballet on the same year participating in all the International Ballet Festivals of Havana as well as national and international tours interpreting the entire classical, neoclassical and contemporary repertoire of the Company.
She shared the stage with figures such as Alessandra Ferri, Carlos Acosta, Carla Fracci, Cecilia Kerche, Maximiliano Guerra, José Manuel Carreño, Julio Bocca, among many others until 2004.
She has been a member of Mexico's National Dance Company from 2004 to the date, where she has worked in productions by national and international choreographers such as Mark Godden "The Afrodite's Triumph", Mauricio Wainrot "The Mesias", Joshua Beamish "Allemande", Alberto Méndez " Tarde en la Siesta ", Gustavo Herrera" Dionaea ", George Balanchine" Serenade ", James Kelly" A Midsummer Night's Dream ", Guillermo Arriaga" Zapata "and all the classical and contemporary repertoire of the company interpreting soloists roles among which stand out the Gypsy and Carmen in "Don Quixote", the Florestan Pas de trois from "The Sleeping Beauty", the Two Swans of the "Swan Lake", The Snowflakes soloist, the Spanish Dance and the Arab Dance of the "Nutcracker".
Simultaneously, she has worked as a ballet teacher in various private academies and at the professional school Eos Dance Institute. She currently works as a regisseaur and teacher at the National Dance Company of Mexico (CND).
---
Ms. Claudia Mondragon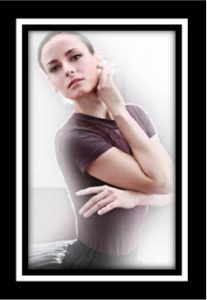 Claudia completed the Intermediate degree with the RAD and continued her career in Classical and contemporary dance at a professional level at independent companies like Morelos' state Ballet company (BACEM in Spanish) under the direction of Martha Pimentel, Ardentía Dance Company directed by Reyna Perez, L'Arte de la Perla directed by Yreh Morales, Bellet & Circus Company directed by Luis Morales, Ballet of Mexico City directed by Isabela Avalos and Anima Inc. under the direction of Alejandra Gonzales.
She danced as corps de ballet and soloist in "The nutcracker" suite, "Alice in wonderland ballet", "Walpurgis night ballet", "Dream of a summer's night", "4×100 Don Quixote, 400 years of ridding", "Al Son Latino" "The Pied Piper of Hamelin", "Petrushka", "BACEM's Spring Gala" "Hansel & Gretel" and different Galas interpreting Kitri's variation, Nutcracker's Arab Dance, and the complete Pas de deux, of Le Corsaire. Also Worked as an invited artist at the National Company of Dance (CND) for two season of "The Swan Lake" under the direction of Laura Morelos.
She worked with many Choreographer such as Citlalli Caballero, Jetzemani Velasco, Cuauhtémoc Nájera, Carlos Carillo, Laura Morelos, Irma Morales, Reyna Perez, Erick Campos, Isabel Avalos, Quetzalcoatl Becerra, Christian Rodríguez, Beatriz Furalev, Luisa Leyva, Delia Siqueiros, Beatriz Guzmán, Guillermo Ríos, Diego Vásquez, Concha de Icaza and Gabriel Becerri
At the same time she worked as a teacher in many private studios in Mexico City and became the National Coordinator of the ANVFF ballet school for 5 years, managing 13 branches along the country and rising it from the ground up. Her work assignments went from classroom set ups, to training and interviewing teachers, making up school's rules, mission, vision, job descriptions and other formats, adapting methodology to the school's needs, managing parent's concerns, coordinating branch schedules and group capacities, organizing annual recital's, exams and national competition.
---
Ms. Lindsey Mings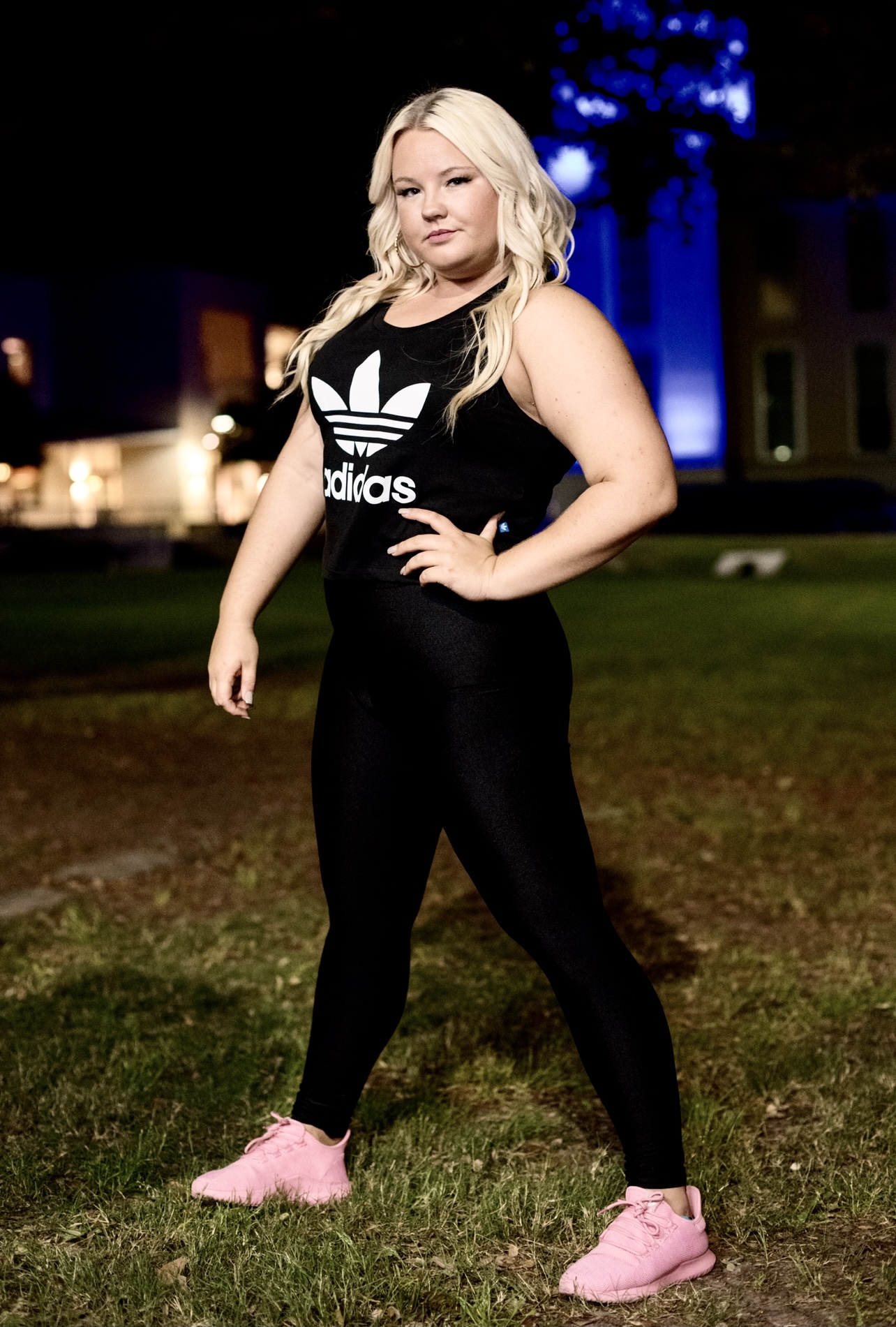 Lindsey Mings was born and raised in Austin, Texas where she received her dance training from Dancers Workshop. While attending the studio, she was a member of their pre-professional dance company "Austin Dance Works" for 7 years training rigorously in ballet, jazz, hip-hop, contemporary, modern, and lyrical. She also was taught by numerous working professional choreographers in Los Angeles and New York. Lindsey has received "stand out" scholarships in hip-hop and jazz from the Nuvo Dance Convention faculty. After graduating high school, she continued dancing for the UTSA Pom Squad and cheered on our very own Roadrunners! Now she is passionate about giving the gift of dance back to younger dancers as they pave their way! She's honored to be a part of SODA's faculty and can't wait to share her love of the art with everyone. As she would say, "let's groove!"
---
Ms. Emily Elizalde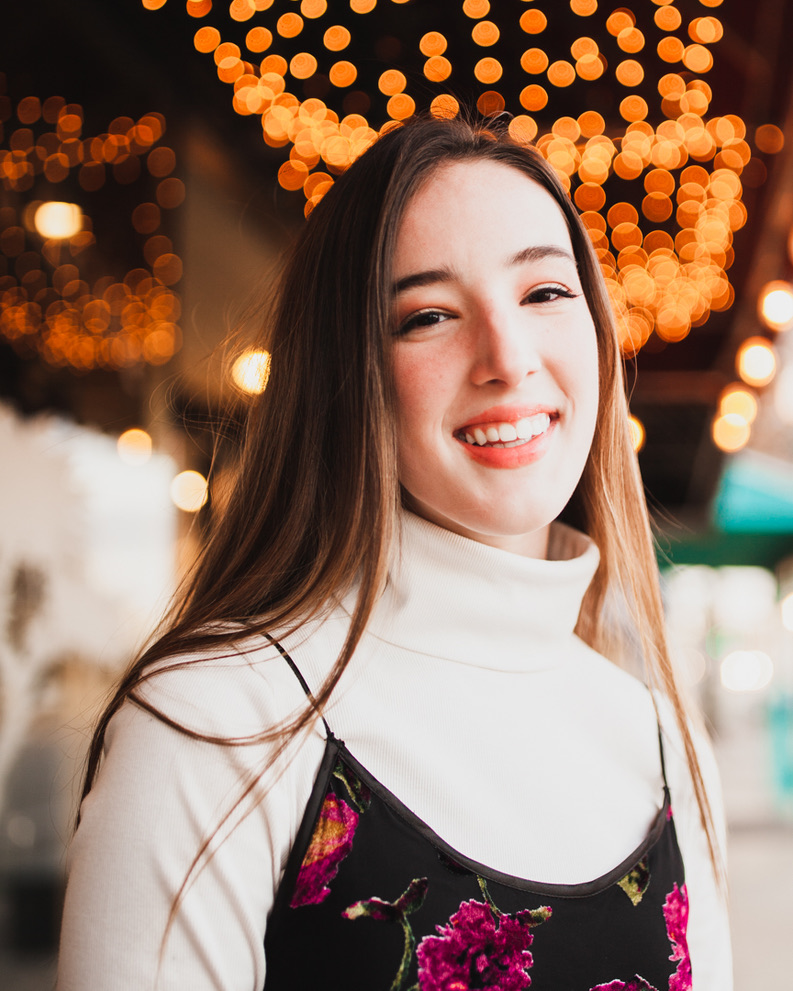 Emily Elizalde was born and raised in San Antonio, Texas and has been dancing since she was 13. She was a member of Stone Oak Dance Academy's competition team for two years as well as an assistant. Emily began teaching at Stone Oak Dance Academy in September of 2018. She has trained in all styles including ballet, pointe, tap, jazz, contemporary, pom, hip hop, and acro. She has attended numerous conventions and traveled from New York to California training under top choreographers such as Travis Wall, Mark Meismer, and Brian Friedman. Emily is currently a sophomore at The University of Texas at Arlington working towards her Bachelors of Science in Nursing degree and is a member of the school's dance team.