Ms. Yania Noyola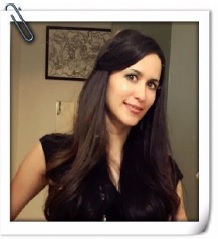 Yania graduated as a Professional Dancer and Ballet Teacher from the National School of Art of Havana in 1998, she entered the Cuban National Ballet on the same year participating in all the International Ballet Festivals of Havana as well as national and international tours interpreting the entire classical, neoclassical and contemporary repertoire of the Company.
She shared the stage with figures such as Alessandra Ferri, Carlos Acosta, Carla Fracci, Cecilia Kerche, Maximiliano Guerra, José Manuel Carreño, Julio Bocca, among many others until 2004.
She has been a member of Mexico's National Dance Company from 2004 to the date, where she has worked in productions by national and international choreographers such as Mark Godden "The Afrodite's Triumph", Mauricio Wainrot "The Mesias", Joshua Beamish "Allemande", Alberto Méndez " Tarde en la Siesta ", Gustavo Herrera" Dionaea ", George Balanchine" Serenade ", James Kelly" A Midsummer Night's Dream ", Guillermo Arriaga" Zapata "and all the classical and contemporary repertoire of the company interpreting soloists roles among which stand out the Gypsy and Carmen in "Don Quixote", the Florestan Pas de trois from "The Sleeping Beauty", the Two Swans of the "Swan Lake", The Snowflakes soloist, the Spanish Dance and the Arab Dance of the "Nutcracker".
Simultaneously, she has worked as a ballet teacher in various private academies and at the professional school Eos Dance Institute. She currently works as a regisseaur and teacher at the National Dance Company of Mexico (CND).